About Us J.J. Can Help
About the Law Office of J.J. Talbott
Pensacola Personal Injury, Workers' Compensation, Employment & Family Law Firm
Whether you've experienced an injury in an accident, or you're fighting a workers' compensation case, you may feel alone and unable to support yourself or your family. You need a Pensacola lawyer with the breadth of experience and proven legal knowledge to advocate for you every step of the way.
At the Law Office of J.J. Talbott, our team includes highly skilled attorneys with decades of experience serving personal injury, workers' compensation, employment, and family law clients. Simply put, we help people like you get justice.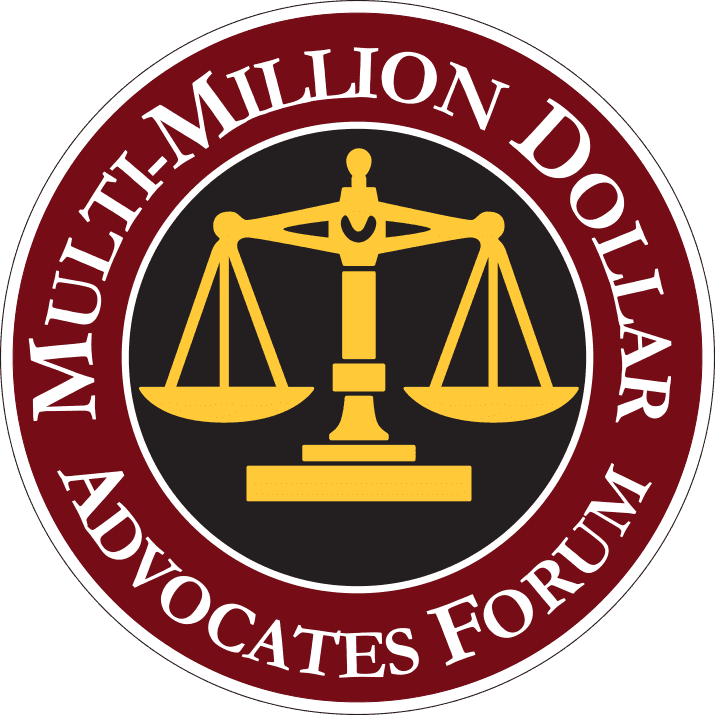 As a member of the Multi-Million Dollar Advocates Forum, founding attorney J.J. Talbott is one of the 1% of U.S. trial lawyers to achieve multimillion-dollar case verdicts and settlements for his clients. The Law Office of J.J. Talbott has also been recognized by attorney.com and other reputable organizations as one of the top accident and injury law firms serving Pensacola, FL.
Continue reading to learn more about who we are and how we can help you, or contact us now at (850) 695-8331 to schedule an appointment with our team to discuss your case.
"I really appreciated all the hard work that this law firm put in for me and how nice the people were that worked on my behalf."

- Dewitt L.

"I was very pleased with the service and the recovery of my lost wages."

- Ann M.

"I love you all so much. Thanks for all of your hard work! If I ever need to come back it will be you guys. Thanks."

- La Rheasa M.

"Has always done it correctly and thoroughly. You can give complete trust to J.J. and the whole Talbott staff."

- Brian C.
Our History
Attorney J.J. Talbott became licensed to practice law in both Florida and Alabama in 1997. After first opening a plaintiff firm, then a defense firm, he dedicated his practice to helping individuals and families navigate difficult legal situations, from personal injuries caused by the negligence of others to unpaid overtime and wages to divorce, child custody, and other family law matters. He founded the Law Office of J.J. Talbott in Pensacola, FL in 2007 to protect the rights of regular people against the interests of powerful insurance companies, employers, and other entities.
Joined by a team of experienced and highly skilled trial lawyers, Attorney Talbott remains committed to helping people successfully navigate some of the toughest times in their lives. We have built our firm on the principles of honesty, integrity, communication, and client support. Here, we treat everyone, from our clients to our employees, like family. When you choose the Law Office of J.J. Talbott, you get the personal attention and one-on-one legal guidance you need as you work to protect your rights and get back on your feet.
Our Team
At the Law Office of J.J. Talbott, we believe that one thing that sets us apart from other law firms in the area is our team. Our attorneys bring a wealth of diverse knowledge, experience, and skills to our legal practice. This distinguishes us as a team uniquely equipped to assist you with a broad range of legal concerns, helping you navigate any challenge at any stage of life. Every member of our team genuinely cares about helping you seek the best possible outcome, whether you are fighting for fair compensation for injury-related damages or attempting to resolve a contentious divorce.
Our attorney is assisted by a professional staff comprising friendly, welcoming, and knowledgeable individuals who are ready to assist you.
Hardworking, Compassionate,
A Lawyer Who Cares
Whether you're one of the 250,000+ Floridians injured in an auto accident each year, or you've suffered an injury at work and your employer's insurance company is not co-operating, the Law Office of J.J. Talbott can help get you the compensation you deserve. Founder, J.J. Talbott is among the 1% of trial lawyers in the United States who have won multi-million dollar verdicts and settlements.
Meet J.J. Talbott
The Law Office of J.J. Talbott assists clients throughout Pensacola and the surrounding areas with a wide range of legal matters.
Our practice areas include:
Whether you were severely injured in an auto accident, suffered a disabling work-related illness, or did not receive fair compensation for hours worked, we can help. Our Pensacola attorneys are prepared to aggressively defend your rights and fight for your best interests. We strive to hold negligent parties accountable for the harm they cause, and we want to help you get back on your feet so that you can move forward with your life.
Continue Reading
Read Less
What Makes Us Different?
Reasons Our Clients Love Us
Work Directly With Your Attorney

Welcoming and Laid-Back Atmosphere

We Always Return Phone Calls Within 24 Hours

We Treat Our Clients Like Family

Over $100 Million in Recoveries
Request a
Free Consultation
Tell Us About Your Case